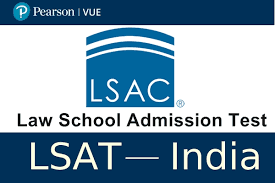 lsat-india January 2023: The deadline to register for LSAT-India is 11 January 2023. Candidates can register at pearsonvueindia.com
LSAT-India January 2023: The law School Admissions Council (LSAC) has announced Wednesday, January 11, 2023 as the application deadline for the LSAT-India January 2023 exam. Candidates can register for the exam by visiting the website pearsonvueindia.com
The LSAT-India test will be offered twice in 2023, once in January and then again in June. The January test is scheduled for January 22, 2023 in multiple time slots.
LSAT-India January 2023: how to register
Step 1: Visit the website pearsonvueindia.com
Step 2 – If you are using the website for the first time, create a new account by providing credentials such as name, country, number, and city name; If not, please log into your old account
Step 3 – Once the account is created, you will be directed to the home page where you need to complete your candidate's profile by providing information such as date of birth and gender.
Step 4 – Select the Apply Now tab on the screen
Step 5: Complete the important documents and pay the registration fee
The test registration fee is INR 3,999.
LSAT—India is a law entrance exam used by various law schools in India for undergraduate and graduate programs. The LSAT—India consists of a total of 92 questions that must be answered in 2 hours and 20 minutes.
The advantage of taking LSAT-India in January is that passing the January test will secure the seat of class 12 students in various law schools even before they complete class 12. Every year, Pearson VUE conducts the test.
Read Also:
About Post Author
Summary
Article Name
Description
The deadline to register for LSAT-India is 11 January 2023. Candidates can register at pearsonvueindia.com
Author