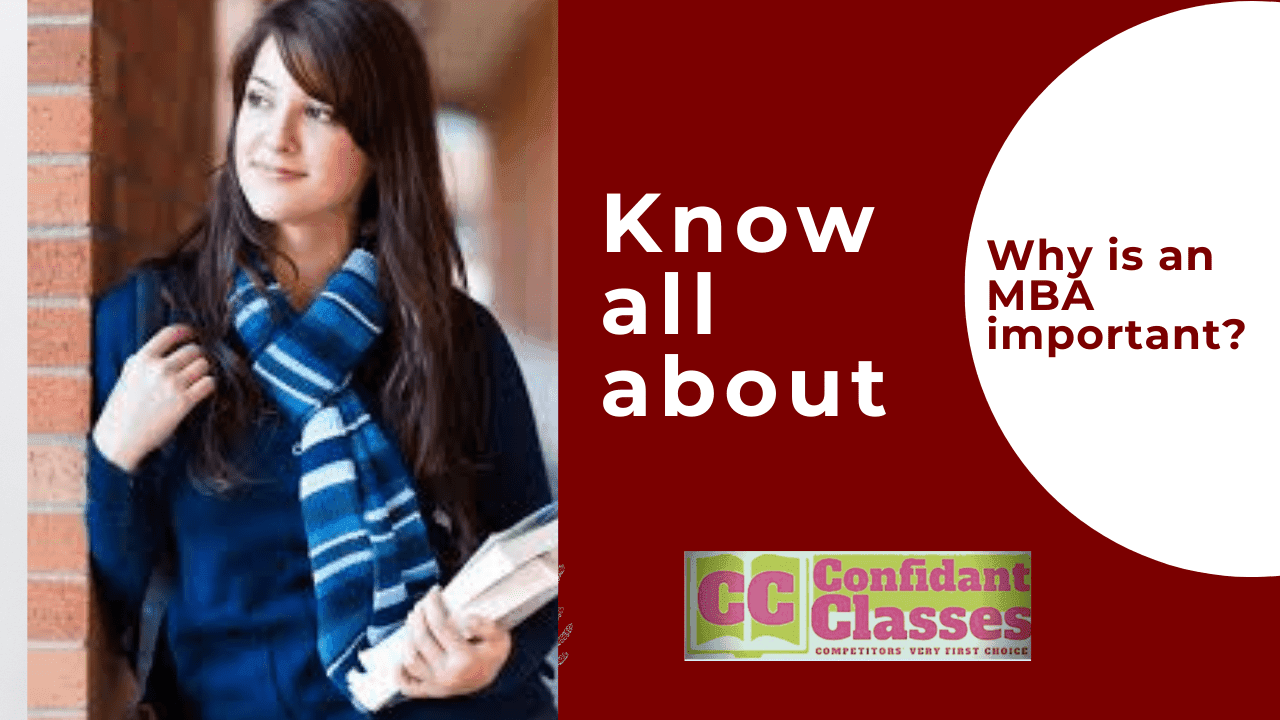 According to the 2018 GMAC Corporate Recruiters Survey, four in five companies plan to hire MBA graduates in 2018. Large companies are more likely than small companies to have MBA recruiting plans in 2018 like this has been the case in previous years. In 2018, more than 9 out of 10 Fortune 100-500 and publicly traded companies plan to hire MBA graduates. Startups saw the largest increase in the actual mba hiring rate in 2017 (55%) and the expected hiring rate in 2018 (77%). The healthcare, tech, and energy / utilities sectors have the highest demand for MBA graduates.
Why is an MBA important?
A Masters of Business Administration program will teach you about business management, planning, and even financial management. These skills will put you in an excellent position to effectively run your own business while contributing to the economic development of your country.
job security and a high salary are two of the most important benefits of an MBA. The average salary of an MBA graduate is significantly higher than that of a regular master's degree holder.
You can expect to earn double what you would earn with a traditional college degree. The main goal of doing an MBA course is due to the high salary after the Master of Business Administration.
The MBA salary varies from one MBA specialization to another. MBA Finance jobs have the highest profitability of INR 15 Lakes to 20 Lakes per year. The MBA internships are part of the course program and are compulsory. it helps students to familiarize themselves with the work culture.
MBA stands for Master of Business Administration, which is a 2-year graduate course in the field of management. It is the most popular course in India and abroad and thousands of students opt for the MBA course in India every year.
The curriculum of the MBA course equips students with the skills to succeed in the multiple related fields of management, economics, commerce and the corporate sector in general.
MBA courses in India are offered in 2 year full time mode and also in distance learning mode. Other popular modes of MBA courses include online mba, Executive MBA, and Part-time MBA.
The MBA courses are available in different specializations such as MBA Finance, MBA Marketing, MBA HR, MBA Business Analytics, MBA Entrepreneurship, etc.
The subjects of the MBA course offer theoretical and practical training and provide a general understanding of the functions of business management.
MBA salary in India
The MBA salary in India is spread over a wide range and ranges from around INR 3 lakh per year (LPA) to INR LPA 30. This huge variation in the salary of MBA courses depends mainly on the university you graduated from, whether it is level 1, level 2 or level 3.
In general, the average salary for an MBA at level 1 universities such as IIM and IIT remains around 20-20 INR LPA. Popular non-IIM MBA colleges like FMS Delhi also offer such high salaries to talented students.
At Tier 2 universities, which include the most popular private B schools in India, the average salary for an MBA is INR 12-18 LPA.
At MBA level 3 universities, the MBA salary is usually INR 3-7 LPA.
The MBA salary also depends on the specialization you choose. In general, majors like MBA Finance and MBA Business Analytics see the highest salary packages. The salary of MBA courses for some of the top MBA colleges is detailed below.
Eligibility for MBA
Anyone who has graduated in any field can apply for admission to the MBA course. The detailed eligibility criteria for the MBA differ for each institute, but the general criteria that must be met are as follows:
Must have graduated or be in final year of graduation while applying for the MBA Entrance Examination.
However, upon admission to the MBA, you must prove that you have successfully completed your degree.
Your graduation score must be at least 50%. Leading institutes such as IIMs and IITs require a minimum of 60% qualifications.
Students in reserved categories such as OBC, SC and ST benefit from a relaxation of 5% on the requested percentage.
Although these are the main MBA eligibility criteria, some universities may request a particular specialization for admission to a particular MBA specialization course.
Students cannot take an MBA after 12th grade. If they plan to pursue an MBA after 12th grade, students can opt for the 5-year integrated BBA + MBA course.
An MBA in India is indeed a worthwhile course and that is why thousands of students choose it every year.
The Master of Business Administration comes in various specializations, so there is always something to suit your needs.
MBA salary is up to INR 30 lakh per year and thus offers good job prospects for students after MBA.
It is one of the most competitive and recognized diplomas worldwide.
Students can also take an online MBA, a distance mba or an executive MBA according to their own needs.
The IT and management industries are changing at a rapid pace and therefore it is impossible to categorize this flow that will dominate in the distant future.
However, when it comes to the immediate future, some of the best Masters in Business Administration are MBA Business Analytics, MBA Data Science, MBA Digital Marketing, MBA Strategy, and MBA Entrepreneurship.
MBA General Management is an ever-evolving field that you have always mastered and will continue to do so, at least for a while.
The MBA selection process consists mainly of the following steps
MBA entrance exam such as CAT, MAT, XAT, CMAT, NMAT, SNAP, IBSAT, etc.
Internal selection process for the best MBA universities in India.
The internal selection process for IIM and other universities is divided into the following steps.
Writing skills test (WAT)
Improvise
Group discussion (GD)
Personal interview (PI)
MBA colleges assign different weights to all of these rounds. The final merit list is only prepared after passing all these tests.
Skill-set for an MBA
The MBA course is good for students or applicants looking to excel in the management industry and attain the top managerial and official positions in major multinationals and startups in India.
MBA courses impart skills that improve students' business and teach them to face daily challenges in the corporate world.
The course also provides knowledge on general business management and the functioning of global markets.
Good for candidates who want to gain skills to analyze market trends and have the ability to understand their customers and what they want.
Also, different types of MBA courses are suitable for different purposes.
An Executive MBA is good for serving executives looking to move up in their jobs without quitting. The Executive MBA allows you to continue your work with an MBA course.
The MBA at a distance is good for those who wish to obtain a degree while continuing their work, regardless of the field. This is suitable for graduates who want to enhance their work with an MBA.
The online MBA is good for those who want to pursue an MBA degree from the comfort of their home.
In addition to all this, you need to understand that the MBA degree will only be suitable for you if you choose your specialization carefully. An MBA major that is irrelevant to your areas of interest will not be of much help in the future.
MBA vs. CA
Comparing MBA and CA is in itself a difficult task as both courses have their own advantages and disadvantages. Pioneers in the field of management education, students often wonder what to choose between these 2 courses.
An MBA is a full-time course that is followed by recognized universities. On the other hand, CA is a professional-only course in which you do not need to enroll in college.
CA is better than an MBA course in the sense that it has a lower cost and therefore the ROI (return on investment) is better than an MBA degree.
However, an MBA is better than a CA because it provides stability to your career and the opportunity for growth is limitless.
CA is an uncertain path because you don't know how long it will take you to pass the exam. An MBA, on the other hand, guarantees that you will get a degree and a good job at the end of the 2 years.
The salary after the MBA course is also higher than the salary after the CA course.
MBA Jobs role
| Jobs Role | Placement Salary |
| --- | --- |
| Senior Sales Executive | INR 2.8 LPA |
| Operations Manager | INE 12.5 LPA |
| Human Resource Generalist | INR 3.4 LPA |
| Business Development Management | INR 14.4 LPA |
| Human Resources Manager | INR 6.32 LPA |
| Business Analyst (IT) | INR 5.27 LPA |
| Management Consultant | INR 11.28 LPA |
| Financial Analyst | INR 4.14 LPA |
| Area Sales Manager | INR 6 LPA |
| Account Manager | INR 5.86 LPA |
| Regional Sales Manager | INR 11.4 LPA |
| Management Consultant | INR 11.28 LPA |
MBA Jobs role
About Post Author
Summary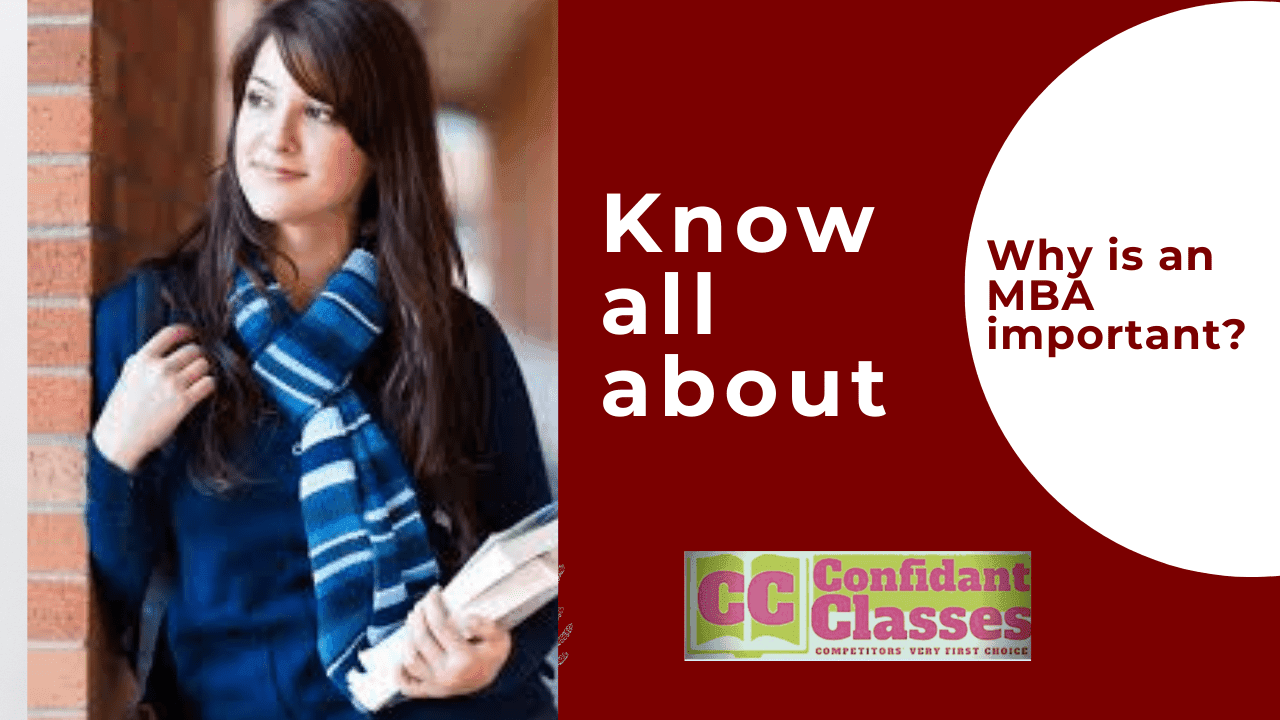 Article Name
Know all about | Why is an MBA important ?
Description
Know all about | Why is an MBA important ?
Author