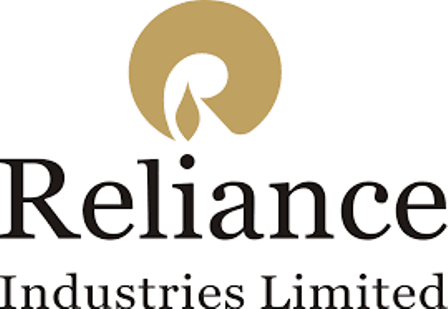 Reliance Industries Ltd. announced its largest quarterly profit decline in at least 13 years as its main refining unit was affected by lower sales and margins due to the collapse in crude oil prices.
Profit drops 73% as collapsing oil prices hurt refining unit i.e Net profit fell 73 percent sequentially to Rs 2,580 crore in the January-March quarter, according to its stock exchange filing, analysts estimates the bottom line at Rs 7,303 crore.
Revenue fell 14.3 percent over the previous quarter to Rs 73,956 crore—lower than the Rs 75,992 crore estimate. Operating profit fell 12 percent to Rs 11,343 crore. Operating margin widened 40 basis points to 15.3 percent. Gross refining margins—what RIL earns for refining one barrel of crude oil—stood at $8.9 per barrel. RIL reported an exceptional loss of Rs 4,245 crore related to inventory loss due to the "dramatic drop" in crude oil prices.
In addition, the financial costs of the conglomerate also increased due to the increase in tax payments. The tax charge as a percentage of profit rose to 38.5%, compared to 18.5% in the previous quarter. The pressure on the margin was not limited to RIL's refining activities. The petrochemical unit also recorded a decrease in sales volume and an increase in exports, which resulted in a decrease in its operating profit.
The price differences below expectations between products weigh even more in the figures. Revenue for the petchem unit fell 12.7 percent to Rs 32,306 crore. Sales volumes remained flat at 9.9 million metric tonnes. Operating profit fell 23 percent while margin narrowed to its lowest in the past 12 quarters.
In recent quarters, the Mukesh Ambani conglomerate has increasingly relied on its new consumer units, such as retail and telecommunications, to keep profits when legacy companies are under pressure. However, the national blockade imposed in the last week of March resulted in an interruption in retail sales.
Retail unit sales increased 4.2%, while operating margin increased 10 basis points to 5.4%. it is the highest level to date. The increase in margins, despite the impact of foreclosure and seasonality, is due to increased sales in its main segments. Telecommunications company Reliance Jio Infocomm Ltd., however, saw its profits improve as its prices increased.
Still, it's going to be more pain ahead for Reliance Industries with the full impact of the lockdown and oil's impending further price collapse. The first quarter number would definitely be softer. The lockdown impact will be more pronounced. The retail business could see shrinkage in both volumes and margin. weaker numbers in Q1FY21 is expected but ut a good recovery could happen from the second or third quarter of FY21.
RIL also said that it will raise Rs 53,125 crore through a rights issue. Earlier in the day, the company announced pay cuts in its hydrocarbons businesses due to demand being adversely impacted by the Covid-19 pandemic.
RIL's Consolidated debt rose to Rs 3.36 lakh crore from Rs 3.06 lakh crore in the previous quarter. Consolidated finance costs rose 12 percent to Rs 6,064 crore. Capital expenditure was higher at Rs 21,707 crore from Rs 14,015 crore in the previous quarter.
About Post Author